International Scientific Conference- "Is Mongolia an Oasis of Democracy: -Lessons Learnt and Milestones"
Writer

박유진
Views

974
작성일

2022.07.04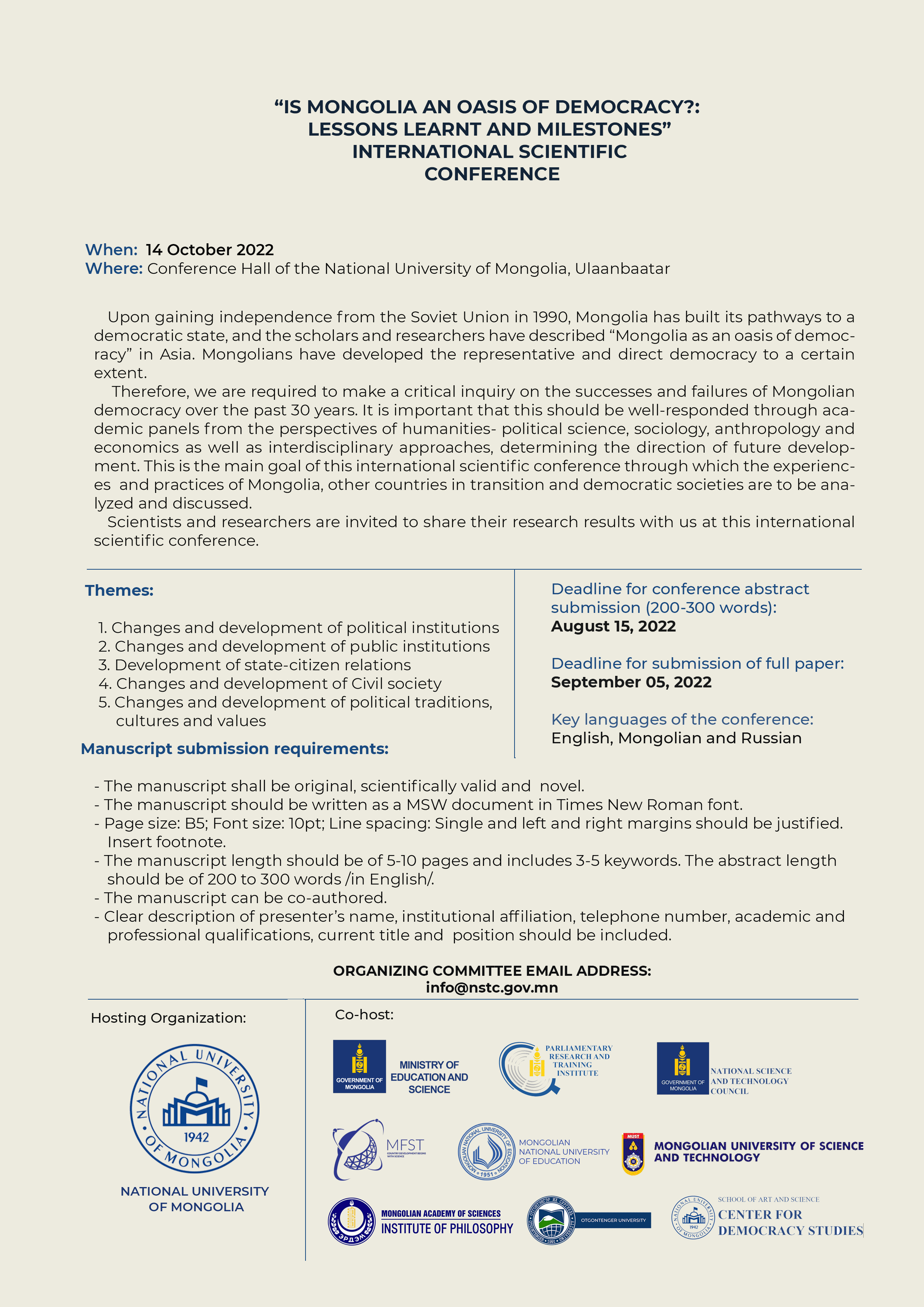 We cordially invite colleagues and scholars to submit proposals for the International Scientific Conference- "Is Mongolia an Oasis of Democracy: -Lessons Learnt and Milestones" hosting by National University of Mongolia. The conference will be held at the National University of Mongolia on October 14, 2022.
Please find the conference details from the poster attached and share it to your scholars.
Deadline for conference abstract submission (200-300 words): 15 August 2022
Deadline for submission of а full paper: September 05, 2022
We look forward to your submissions. Please do not hesitate to contact us if you have any questions.
Contact of an organizing committee: info@nstc.gov.mn
Kind regards,
Munkhtamir Damdinsuren (Mr.)
Department of Cooperation
National University of Mongolia
Tel: +976-75754400-(1142), +976-11-317050
Address: P.O.Box 46A/523, University street-1,
Ulaanbaatar-14200, Mongolia